– Tax for UberEats – Tax for Deliveroo – Tax for Foodora –
If you're a food delivery driver or rider, odds are you're dealing with ABN's and GST for the first time, and it can be confusing. We've created your complete Food Delivery Guide to Tax, to help you get started and manage the tax on your delivery income.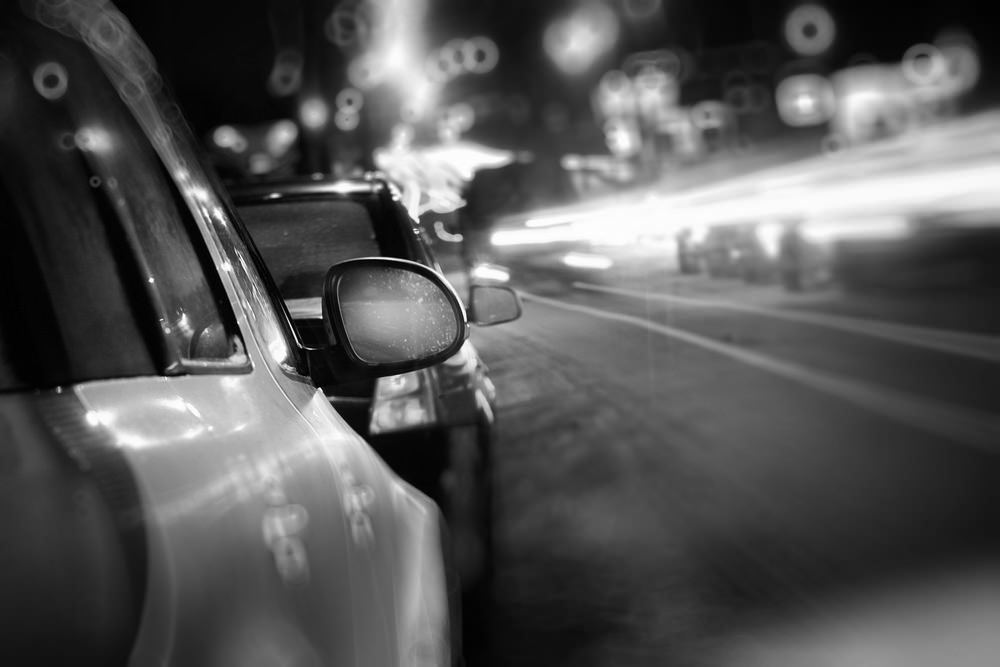 ABN's and GST
If You ONLY Deliver Food.
If you're a food delivery driver you must have an ABN, but you do not have to register for GST.
You may have heard that Uber drivers must register for GST, but that tax law only applies to taxis who drive passengers, not food. As a food delivery driver, normal tax rules apply, and you only need to register for GST if you earn more than $75,000 per year.
You will need to declare your food delivery income and expenses on your end of year tax return, so keeping records is important. More on this below.
If You Deliver Food AND Drive Passengers
This is where things get confusing.
If you drive for UberEats AND UberX, or any do other ridesharing AND food delivery driving, then you must register for GST because of your ridesharing. This is because the ATO considers ridesharing to be a taxi service. Taxi drivers, and therefore all rideshare drivers, must register for GST from the first dollar they earn.
Here's the catch: your GST registration applies to ALL your business activities, not just the rideshare driving. This means you'll be paying GST on your delivery income AS WELL AS your ridesharing income.  Of course to offset this you can claim back the GST on your delivery expenses to reduce your GST bill, but you're still likely to be paying a portion of your delivery earnings to the ATO in GST. This is an unfortunate side-effect of doing both types of driving at once.
Got a Letter From The ATO?

It seems that the ATO have been targeting delivery and rideshare drivers through their bank records. If you have deposits into your bank account from a company such as UberEats, Deliveroo, or Foodora, you should assume the ATO knows exactly how much you've earned. What's more, they're cross-matching this data with the ABN register and sending letters to any driver earning delivery income without an ABN. If you receive one of these, head to the link above to get your ABN for free.

We've also heard reports of UberEats drivers receiving letters saying they must register for GST. We suspect that the ATO can't tell the difference between UberX and UberEats income on the bank records they're accessing. If you've received one of these letters, and you only drive for UberEats, you can contact the ATO and tell them you are a delivery driver, not a rideshare driver, and so the taxi GST rules don't apply to you. Remember you must have an ABN though.
How Do I Get An ABN (and Register for GST)?
If you don't have an ABN yet, apply for yours FREE with DriveTax. Our free Startup Pack includes your ABN application lodged to the ATO for you (and GST registration if you need it), plus free eBook tax guides and free bookkeeping spreadsheet.  If you've been driving for a while that's okay, we can backdate your application for you as well. Register in just a few minutes here.
What Do I Need To Do For Tax?
Keep a Logbook
If you use your car for deliveries, you MUST have a valid logbook to claim your fuel and other car expenses. The logbook is required by the ATO as evidence of the percentage of car expenses you can claim.
Without a logbook, you'll be restricted to the 'cents per kilometre method' to claim your car deductions, which is a maximum deduction of $3,300.  If you drive a lot, this could be much less than your actual expenses, and result in a bigger tax bill.
Here are the essentials of keeping a logbook:
It must go for 12 weeks. It's okay if the 12 weeks go past the 30th of June (e.g. you keep your logbook from May-July). But you must start before the 30th of June for it to count for the current year.

You only need to make one logbook entry for each shift/session of driving, you don't need to record individual deliveries. You also don't need to record private/non-business trips.

You must record the date, and the odometer reading of your car at the start and end of each shift/session of driving.

You should start your logbook when you leave home or switch on your delivery app, and stop when you arrive back home or switch off the app. Your kms to and from home, and your kms in between deliveries can all be included.
We recommend the Zions Pocket Logbook, which you can buy from Officeworks for under $7. Using an app is also fine, as long as you are still recording your odometer readings.
If you use a motorcycle or bicycle for deliveries, you will still need to work out what percentage you use your bike for business purposes. However you don't need to keep a formal 12 week logbook, you may use any reasonable basis to estimate your percentage. We still recommend keeping some kind of log for at least a few weeks to show the ATO how you worked out your percentage.
Keep Records of your Expenses
You'll also need to keep records of your expenses, so that you can claim these back on your end of year tax return. That can be in a spreadsheet, or just a collection of receipts.
The ATO will accept bank statement records if you don't have receipts, however if you're registered from GST you must have a tax invoice for expenses over $82.50 in order to claim for GST.  For expenses where you don't receive a receipt, such as car washes, you can make a note of the date and amount of the expense yourself, keep a notebook in your glovebox for this.
For more on what tax deductions you can claim, check out our blog post on Tax Deductions for Rideshare Drivers.
For your income, ask if your company will provide you with an end of year summary. If not, you'll need to collect your income statements/invoices/payslips as well.
Put Aside Money for your Tax Bill
If you make a profit from your driving, you will need to pay tax on that profit, so it's a good idea to put aside some of your earnings to save for your tax bill. The amount will depend on a variety of factors, such as your marginal tax rate, other income, and your car and running costs, so everyone's tax bill will be different. But as a very rough rule of thumb, put aside 10-15% if driving is your only source of income, or 20-25% if it is your second job.
Declare Your Income and Expenses on your Tax Return
On your end of year tax return you'll fill in an additional schedule for your business income and expenses. If you made a profit, you'll pay tax on your profit at your marginal tax rate.
DriveTax offer specialised tax services for the food delivery industry. You can choose from a phone/skype tax consultation with a food delivery tax expert, or our great value online Express Tax service.  If you'd like help with your tax return, visit our Tax Services page to learn more.  
Summary
If you haven't already got one, get your ABN for FREE with DriveTax (and register for GST if you need to)
Download our free Tax Info Pack below for more info, tax tips and a free bookkeeping spreadsheet.

Keep records, keep a logbook, and put aside savings for tax

Need to lodge BAS's? Visit our BAS Services page
Time to lodge your Tax Return? Read more about our Tax Services
Follow DriveTax on Facebook to stay up to date with ATO deadlines, tax tips and more.
FREE ABN + GST Registration
Ready to start driving?  Get your ABN for FREE
+ our FREE eBooks and Uber Bookkeeping Spreadsheet
The information in this article is general in nature and does not take into account your personal circumstances. If you'd like to know how this article applies to you, please contact us to arrange a consultation, or talk to your accountant.