DriveTax was born from a lightbulb moment in the back seat of an Uber in Richmond, Melbourne.
My name is Jess. I don't own a car. Where I live there's no need. Between trams, trains and Uber, my transport needs are covered.
As a regular rider, my conversations with Uber drivers often turn to work. When I mention that I'm an accountant, drivers often tell me they're unsure about doing their tax return. Many have never even done an ABN tax return before.
On that particular day, my driver David said he was worried about whether he was putting aside enough tax, and was asking about how best to save for his tax bill. As I gave him some tax tips and a business card, I realised that this must be a common worry for Uber drivers across Australia. They want to meet their tax obligations but aren't sure how in the face of uncertain legislation.
I got home that night and Googled tax services for Uber drivers, and found that none existed.  I realised perhaps I could help.
I decided to launch a tax service especially to help Uber and all rideshare drivers meet their tax obligations. By deliberately choosing a highly specialised niche, I can give my clients the ultimate in personalised service and expertise.
My goal is for DriveTax to become the accountant and tax agent of choice for Uber and rideshare drivers across Australia.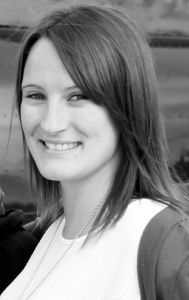 Jess Murray CPA
Registered Tax Agent & Uber specialist.
Tax Returns for Uber & Rideshare Drivers
Uber and rideshare drivers are a growing force in Australia, and many will be tackling their first BAS's and tax return and as a sole-trader with an ABN. Tax challenges for rideshare drivers include: 
Particular deductions, such as vehicle expenses (of course), driver amenities (water, mints etc), phone data usage, Spotify subscription fees, and bookkeeping and office expenses

Logbooks, and how to prepare and use these to maximise deductions

Other income, such as employee work or other ABN income, and how this affects your tax return

Putting aside tax from your rideshare income to save for your end of year tax bill, and how to manage PAYG Instalments from the Tax Office

Keeping records simple, without ending up with a glovebox overflowing with receipts
Unique issues like these need specialist advice.  But is your accountant familiar with what you do? 
We've built a professional tax firm especially for Uber and ridedshare drivers.  
CPA Accountants and Registered Tax Agents

Phone and Skype appointments anywhere across Australia
ABN's
Uber Drivers, Businesses, and Sole Traders
ABN's
Specialised returns for rideshare Drivers. We'll prepare your business schedule, maximise your deductions, and help you plan for the year ahead.
Employees
Payment Summaries and Employee Deductions
Employees
Experts at maximising tax deductions for any occupation. We know what you can claim, and may show you deductions you hadn't thought of.
Rental Income
Investment Properties and Negative Gearing
Rental Properties
We'll prepare and lodge your rental property schedule, and can advise on depreciation, capital improvements, repairs and negative gearing.
Capital Gains
Sales of Shares, Property and Capital Assets
Capital Gains
If you've sold a capital asset during the year, we'll calculate your gain, explain your obligations and minimise your tax bill.
GST
GST Registrations and Quarterly BAS's
GST
Our online service makes registering for GST easy. Then we can lodge your quarterly BAS for you, or teach you to lodge it yourself.
See an accountant who understands what you do.