FREE Uber Tax Info Pack
FREE 5-Day Email Course to learn the ATO's Uber tax rules
FREE Uber Expense Spreadsheet so you never miss a deduction
FREE Uber Logbook Spreadsheet to claim your car expenses
FREE ABN & GST Registration (if you need it!)
FREE Uber Tax Info Pack
> FREE 5-Day 'Uber Tax Essentials' eCourse
> FREE Uber Bookkeeping Spreadsheet
> FREE Uber Logbook Spreadsheet
> FREE ABN & GST Registration
Buying A Car For Uber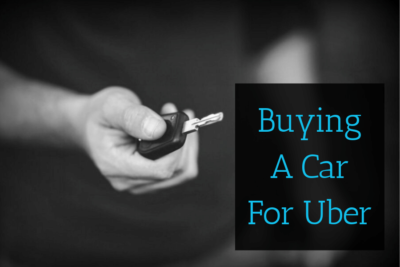 As an Uber Driver, your car is your most critical business asset, so the decision to buy a car for Uber is an important one. Perhaps you're looking to start driving but your current car doesn't meet Uber's requirements. Perhaps you see yourself driving for Uber longer term so it's time to upgrade. Or perhaps you just need a new car, and driving for Uber is a fantastic way to help with the cost. In all of these cases it's important to understand the tax implications before you buy a new car for Uber.
Also, we know that Uber drivers are eligible for the Instant Asset Write-Off, which was replaced in October 2020 with Temporary Full Expensing. But did you know these deductions can come with a nasty sting in the tail?  So before you decide to buy a new vehicle for Uber, you need to have a clear picture of how it works and how much you'll actually get back on tax.
This article aims to cover all the essentials of claiming GST and tax deductions when you buy a car for Uber.
First Considerations
A common misconception to clear up right away is that you'll 'get it all back on tax'. This is not the case. When you claim a tax deduction, you only get back some of the money you spend. For example, if your taxable income is between $37k and $87k you're in the 34.5% tax bracket, so you'll get back 34.5 cents of every dollar you spend. The other 65.5 cents comes directly out of your pocket. If you're in the $18k-$37k tax bracket you'll only get back 21 cents in the dollar and pay 79 cents in the dollar yourself. So although you will receive some tax benefits for your new car, the bulk of the cost will come from your pocket.
Another important consideration is that many drivers don't make as much money as they first expect, especially after taking into account income tax, GST and car running costs. Be sure to evaluate whether you can still afford your car even if you make less than you expect from Uber driving.
If you're not sure yet whether you'll drive Uber for the long term, but your current car doesn't meet requirements, a great option is to rent a vehicle and try Uber first before committing to a car purchase or a loan. There are a number of rental companies that specialise in renting to Uber drivers. We highly recommend Splend for their exceptional member services, including driver training and strategic advice, fuel discounts, and networking opportunities with other drivers.
Here are a few more common questions about buying a car:
New or Used? Tax-wise, it makes no difference. You'll claim the same percentage rate of depreciation on the purchase price regardless of whether the car is brand new or used. 
Dealer or Private Seller? Buying from a dealer is usually a little more expensive because they provide benefits such as a statutory warranty, so you'll need to decide if this is worthwhile for you. From a tax perspective, if you buy from a dealer the cost of the car will include GST, which you can claim back from the ATO. So if you're comparing a dealer car to a private sale car be sure to take into account the GST you'll get back from the dealer car. More on how to calculate this below.
Can I Get The Instant Asset Write-Off? The Instant Asset Write-Off , which was replaced in October 2020 by Temporary Full Expensing, is available to businesses with turnover below $50 million so all Uber drivers will be eligible. But there are some traps to be aware of. Scroll down to read more on claiming depreciation on your new car.
Financing Your Car
There are many factors to consider in choosing how to finance your car for Uber, including affordability of repayments, how long you plan to drive for, and whether your circumstances allow you to apply for a loan. These questions are best discussed with your finance broker, who should be able to provide you with calculations comparing options for financing your Uber vehicle, including a loan vs lease analyses.
The way you choose to buy and finance your car will also affect the way you claim tax deductions. For example, the timing of tax deductions for a loan vs a lease are very different:
Buy Car & Take Out a Loan: If you purchase your car directly and take out a loan, your depreciation and interest deductions will be largest in the first year and diminish over time. If you purchase your car from a dealer you'll also receive a lump sum refund of GST on your next BAS.
Lease or Rent a Car: If you lease or rent a vehicle, your tax deductions and GST claims are spread evenly over the life of the lease, rather than being 'front-loaded'. You'll claim the GST back on your lease/rental payments quarterly, and claim a tax deduction for your lease repayments for the year (excl GST) on your tax return. Since you don't own the vehicle directly you won't be eligible to claim depreciation or the Instant Asset Write-off (more on this below). Here's more on Renting a Car for Uber.
Salary Packaging: If you salary package a vehicle through your employer, you'll receive all of your tax benefits through your pay. This means you cannot also claim tax deductions for those expenses in your tax return, as this would be 'double-dipping'. You can still claim GST and tax deductions for any expenses that are not packaged (i.e. paid out of your own pocket), but you must keep a logbook to be eligible.
As you can see, from a tax perspective the biggest difference is that with a loan your tax benefits are 'front-loaded', while if you lease/rent a car the tax benefits are spread evenly over the lease/rental period. So when choosing which of these suits you best consider how long you expect to drive for, whether you plan to upgrade the car in few years or car or keep it long term, and your immediate cashflow needs.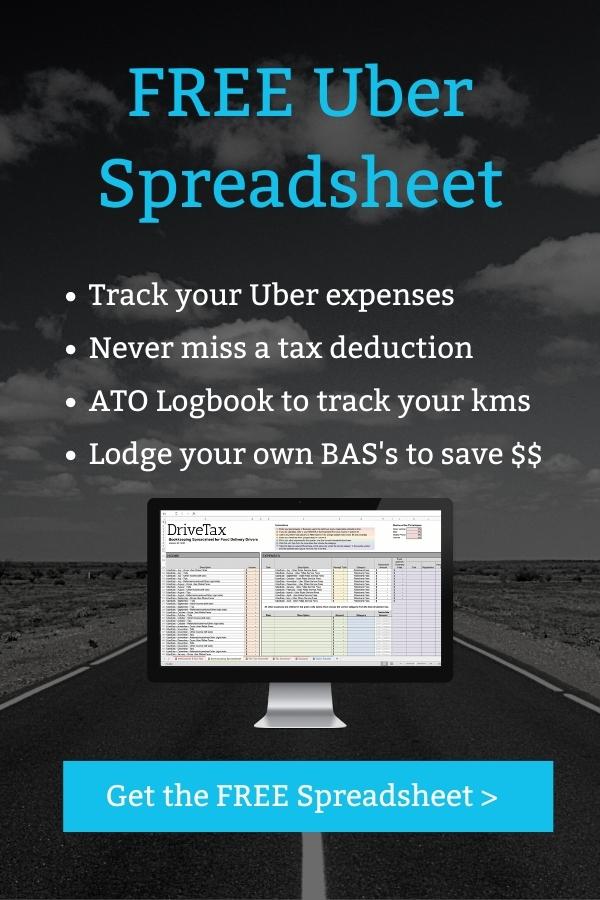 Claiming GST on a New Car For Uber
If you purchase your car from a dealer, the purchase price will include GST. If you are registered for GST on the date of purchase you can claim back the GST on your Uber vehicle on your next Business Activity Statement (BAS). The amount of GST you'll get back will be a little less than 1/11th of the price of your car (because some on-road costs don't include GST) multiplied by your business-use percentage. Note that a logbook isn't required for GST claims, instead the ATO allows you to make a reasonable estimate of your business use percentage. The logbook is required for your end of year income tax though, more on this below.
There is a maximum limit of GST that you can claim on the purchase of any car, which is calculated in reference to the ATO's Car Cost Limit.  To calculate your limit, take the car cost limit for the year you purchased the car in, and divide by 11. Then apply your logbook percentage to the result, and this is the maximum GST credit you can claim on the purchase of your car.
2019-2020: Car cost limit = $57,581, so the GST limit is $5,234 x your logbook %.
2020-2021: Car cost limit = $59,136, so the GST limit is $5,376 x your logbook %.
Remember that to be eligible to register for GST, you must have actively started the Uber application process to prove that you are 'running a business'. If you plan to purchase a car and you haven't yet registered for GST, we recommend that you start the Uber driver application process BEFORE buying your car in order to prove your eligibility for a GST Registration. Then download our free Uber Tax Info Pack in order to access our free GST Registration service. We'll submit your GST Registration application to the ATO for you for free. 
Other Situations:
Purchase from Private Seller: If you purchase a car privately, there is generally no GST on the purchase price, as the seller is not registered for GST. This means there is no GST to claim back on the purchase of the car, because you did not pay any GST in the first place.
Lease or Rent: On your quarterly BAS you'll claim back the GST on your lease/rent payments multiplied by your business use percentage.
Salary Packaging: In a salary packaging arrangement your employer owns the car and pays the expenses, so they are the ones to claim the GST credits. However this is taken into account when working out the amount that is deducted from your pay, so you still indirectly receive the benefit of the GST credits. If you pay for fuel, cleaning or any other running costs out of your own pocket (i.e. outside of the salary packaging) you can claim the GST on these expenses on your BAS.
Claiming Tax Deductions on a New Car For Uber
Instant Asset Write-Off
*Updated for the 2021 Federal Budget on the 6th of October 2020*  
For the last few years the Instant Asset Write Off has been giving Uber Drivers and all business owners an optional full tax deduction when purchasing a new car or asset.  However as of the 6th of October the ATO have introduced a new tax concession that overrides the Instant Asset Write Off. 
The new tax deduction is called 'Temporary Full Expensing', and they apply to all assets purchased from the 6th of October onwards.  You will be eligible as long as you are running a business (i.e. you have an ABN, and either you are already driving or you have actively started the Uber application process), your turnover is below $5 billion (ha ha!) and you have kept a valid 12-week ATO-compliant logbook (or you will start one before 30 June in the year you buy your car). Assuming you meet these criteria you can claim a tax deduction for the whole cost of your car in your end of financial year tax return.
Technically speaking, the IAWO is still active until the 30th of June 2021, but in situations where the new rules and the IAWO could both apply (i.e. cars purchased between 6 October 2020 and 30 June 2021) the new rules must always be applied instead of the IAWO.
As I mentioned earlier the ATO's Car Cost Limit sets a maximum amount that you can claim on the purchase of any car. If your car purchase cost excluding GST is above the relevant limit, then you can only claim up to the limit. The rest of your car purchase cost is not deductible. Here are the limits:
2019-2020: Car cost limit = $57,581 x your logbook %.
2020-2021: Car cost limit = $59,136 x your logbook %.
Also remember you MUST have a 12-week ATO-compliant logbook in order to claim depreciation, full expensing, the IAWO, fuel, insurance or any other car deductions. You can read more about this in our blog post How To Keep A Logbook For Uber.
There is one key difference between the old Instant Asset Write Off and the new Full Expensing rules, and that is that you no longer have a choice. Under the old rules you could choose between claiming the IAWO or just claiming regular small business depreciation (15% in the first year, 30% each year after that). This was especially helpful for low income earners who were below or close to the tax-free threshold.  Claiming a tax deduction once your taxable income is below $18,200 is a waste, your tax bill at this point is already $0, so claiming further tax deductions gives you no further benefit.  So by choosing not to claim the IAWO and instead just claiming the minimum we could save the rest of the tax deduction for future years where maybe your taxable income would be higher.  But under the new rules this is no longer possible, you MUST claim the entire cost of your car, even if it gives you $0 benefit.
(Side note, this is also the case for existing assets. All businesses who have unclaimed balances of depreciation from cars or other assets as at the 30th of June 2021 will be forced to claim the entire remaining balance in their 2021 tax return whether it benefits them or not. So even if you bought your car between 1 July 2020 and 6 October 2020, or in a previous financial year, you will still be forced to claim the whole balance in your 2021 tax return).
In my opinion this is actually a terrible change. The Full Expensing rules were intended to help businesses during COVID, but actually quite a number of drivers will be worse off. They will be forced to claim the whole cost of their car up front even if they are under the tax-free threshold and the tax deduction is completely wasted, rather than having the choice to save some of the deduction for future years. My guess is that the ATO wasn't thinking properly about micro-businesses and sole traders when they made this rule. I am still hopeful that this will be reviewed, but these changes have already been passed into law so it may be too late. I will update here if there are any further developments.
One more thing to note is that the Instant Asset Write-Off and Temporary Full Expensing rules come with a sting in the tail. When you sell the car or stop driving for Uber you must pay income tax on the sale price/market value of the car, subject to your logbook percentage (you can read more on tax on selling your car below). So if you're planning to only drive for the short term or you know you will change cars again within a year or two I recommend that you plan ahead for the future tax bill.
If you have your tax return prepared by DriveTax we will always explain your options when claiming the Instant Asset Write-Off or Full Expensing. If you've bought a car during the financial year, we recommend having your tax return prepared by DriveTax or another registered tax agent and discuss the consequences of this claim to make sure you don't get caught by surprise in the future.
Other Ownership Options
Lease or Rental: You can claim a tax deduction for the cost of your lease/rental repayments (excl GST) for the year multiplied by your logbook percentage. You cannot claim the cost of buying the car itself, because technically it is the lease/rental company who purchased the car, not you. Here's more on Renting a Car for Uber.
Salary Packaging: You cannot claim a tax deduction for salary packaged expenses, because you have already received the tax benefit through the salary packaging. You can claim any expenses you pay for out of your own pocket (i.e. outside of the salary packaging) as long as you have kept a logbook.
In all of the above situations, you MUST keep a valid ATO-compliant logbook to claim these deductions. Otherwise you cannot claim the instant asset write-off, depreciation, loan interest, fuel or any other car running costs, and you'll instead be limited to just the cents per kilometre method, which is a maximum tax deduction of $3,400. See our blog post on Tax Deductions for Uber Drivers for more information on keeping a logbook.
Selling Your Uber Vehicle
If you are selling your old car, trading it in or you stop driving for Uber, and you claimed that car as a business asset for Uber (i.e. you claimed depreciation and other tax deductions), then you must pay tax on the sale. Alternatively, if your old car was never used for Uber, or was only used briefly tax doesn't apply.
If your car is considered a business asset, you'll pay GST of 1/11th on the sale price on your next BAS (even if you sell the car privately). Then, on your end of year tax return, you must make a 'balancing adjustment' on the difference between the depreciated value of car in your tax return and it's actual sale price. This is best explained with an example:
Purchase price = $10k

Depreciation claimed over time owned = $3k

Written down value = $10k – $3k = $7k

Sale Price = $8k (excl GST)

Depreciation Overclaimed = $8k – $7k = $1k = taxable Balancing Adjustment to be taxed at your marginal tax rate
In the eyes of the ATO, you have claimed $3k of depreciation but based on the sale price we now know it actually only depreciated $2k. Therefore you must declare the $1k of depreciation that you 'overclaimed' as taxable income to bring things back into balance. This works in reverse too. If you sell your old car for less than its written down value this means you have under-claimed depreciation, so you can claim a tax deduction for the difference.
A note for those thinking of claiming the Instant Asset Write-Off on a new car. Once you claim the Write-Off, the written down value of the car is immediately reduced to $0, as you've claimed all the depreciation up front. This means that when you either sell the car or stop driving for Uber, the taxable balancing adjustment will be the whole sale price/market price of the car, subject to your business use percentage of course. This can add quite a chunk to your tax bill, especially if you're not claiming a new car to offset it. We recommend you always seek tax advice before claiming the Instant Asset Write-Off.
Other FAQ's
Name and ABN on the Invoice: For GST purposes, for a purchase over $1,000 your 'identity' must appear on the invoice. This can be either your name and address, or your ABN. Otherwise you cannot claim GST on the purchase of your car.
Invoice for a Private Sale: The ATO understands that when buying a car privately you won't get a formal tax invoice. You should instead write your own receipt for the purchase of the car, showing the name, address and contact details of both you and the seller, the purchase date, price, and registration number or VIN number. Both of you should sign and date the receipt. You should also keep copies of bank statements or bank cheques or other proof of payment.
Buying in a Spouse's Name: The ATO's rules are inconsistent on this. For income tax the ATO accepts that spouses often register assets or pay expenses on behalf of each other or in each other's names for various reasons. So as long as the vehicle is genuinely for your Uber driving you can still claim depreciation in your tax return. The same is true for any running costs that your spouse pays for. GST is different, for expenses over $1,000 you can only claim GST credits if your name appears on the invoice. Therefore if you are purchasing a car from a dealer and wish to claim for GST you should make sure the car is in your name.
Business or Private Registration and Insurance: The ATO doesn't care whether you register or insure the car as business or private, you can claim tax deductions either way. You should find out the requirements of your insurance company and the road traffic authority in your state to determine how you should register and insure your car.
What Next?
Make sure you can afford the car even if you earn less from Uber than you expect

Decide whether a loan, lease or rental is best for you, and chat to a finance broker if you need help

If you need to register for an ABN or GST (or you just want to learn more about your tax obligations), download our free Uber Tax Info Pack
Start a logbook. Read our blog post on Keeping A Logbook For Uber for more information
See our BAS Services Page for help lodging your BAS's to claim back the GST on your car purchase
If you'd like to learn more about buying a car for Uber, including how to calculate depreciation, and how to lodge your own BAS and tax return, check out our online course Understanding Uber Taxes.
Thoughts? Questions? Leave a comment below and I'll respond shortly!    – Jess
The information in this article is general in nature and does not take into account your personal circumstances. If you'd like to know how this article applies to you, please contact us to arrange a consultation, or talk to your accountant.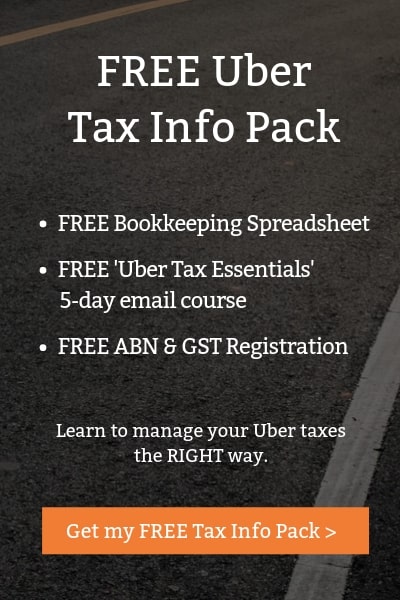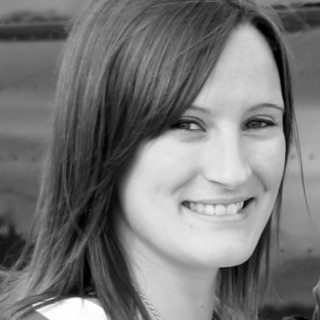 About the Author – Jess Murray CPA – Uber Accountant
Jess Murray is a CPA Accountant and registered tax agent. She's been working in personal and small business tax for 13 years, and has been specialising in tax for Australian Uber Drivers for the last 5 years as the Director of DriveTax. She also teaches an online course called Understanding Uber Taxes.
Jess is on a mission to make taxes straightforward and manageable for Uber drivers across Australia.
Other Posts You Might Like….