Uber & Rideshare Tax Specialists
Download our FREE Uber Tax Info Pack, which covers everything you NEED to know about Uber Tax. Perfect for New Drivers.
FREE 5-day 'Uber Tax Essentials' email course to learn how to get started with Uber taxes
FREE Uber Bookkeeping Spreadsheet custom designed for rideshare & food delivery
FREE ABN Application
FREE GST Registration
Express BAS – enter your figures online and have your BAS completed & lodged within two business days. Fast, simple & great value.
OR
BAS Consultation – book a phone appointment, have your BAS prepared on the spot, plus get answers to all your Uber tax questions
Express Tax – enter your figures into our online form and have your tax return processed by an Uber tax specialist. Fast, simple & great value.
OR
Tax Consultation – book a phone appointment, have your return prepared on the spot, and get answers to all your Uber tax questions.
See an Accountant who KNOWS Uber
Jess Murray CPA
I'm Jess, and I'm a CPA accountant and registered tax agent. I regularly meet Uber drivers who are facing their first ABN tax return, or are confused about their income tax and GST obligations. And because Uber is new and different, there aren't many accountants out there who understand how Uber works from a tax perspective. In the face of changing legislation, Uber drivers who want to do the right thing face confusion and uncertainty. But I can help.
DriveTax is the accounting and tax practice for Uber drivers seeking specialist advice, a stress-free tax return and peace of mind that their tax obligations are taken care of.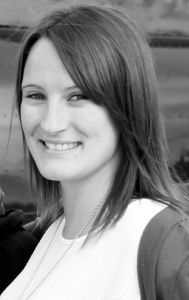 Express Tax
Fast & simple tax returns for Uber, Rideshare & Food Delivery Drivers
FREE ABN & GST Registration with our Uber Tax Info Pack
Uber Drivers
Tax Returns for Rideshare Drivers, Businesses, and Subcontractors
Uber Drivers
Specialist tax returns for Rideshare Drivers. We'll prepare your business schedule, maximise your deductions, and help you plan for the year ahead.
Employees
Payment Summaries and Work Related Tax Deductions
Employees
We're experts at maximising tax deductions for any occupation. We know what you can claim for the best refund possible.
Tax Services
Business, Rental Properties, Capital Gains and More
Tax Services
DriveTax can provide the full spectrum of tax services for all your, personal, business and investment needs.
BAS
Quarterly BAS Preparation and Lodgment
BAS
Our Express BAS service lets you lodge online, simple and fast. Or book a BAS consultation for personalised advice.
New Drivers
New Driver Setups, ABN's, GST Registration and Advice
New Drivers
Complete setups for new drivers to start's driving for Uber, including all registrations, plus advice to get you started.
Tax Tips for Uber & Rideshare Drivers
Managing your tax as an Uber or rideshare driver can be overwhelming, especially if you haven't had an ABN or run a business before.  We've written a series of articles covering the most commonly asked questions and important tax issues.
Have your 2019 Tax Return lodged by the
Rideshare Tax Experts