FREE Uber Tax Info Pack
FREE 5-Day Email Course to learn the ATO's Uber tax rules
FREE Uber Expense Spreadsheet so you never miss a deduction
FREE Uber Logbook Spreadsheet to claim your car expenses
FREE ABN & GST Registration (if you need it!)
FREE Uber Tax Info Pack
> FREE 5-Day 'Uber Tax Essentials' eCourse
> FREE Uber Bookkeeping Spreadsheet
> FREE Uber Logbook Spreadsheet
> FREE ABN & GST Registration
Seven Steps To Sorting Your Uber Tax Obligations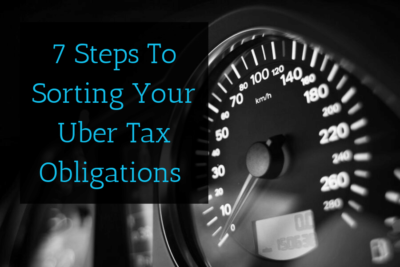 If you're thinking of becoming a rideshare driver, one of your biggest questions is likely about how to manage your Uber taxes. Uber is a great way to earn extra money on your own terms. But driving for Uber and other rideshare and food delivery companies does come with some complicated tax obligations. If you've never had an ABN or run your own business before then Uber taxes can be daunting.
DriveTax are the leading Uber accountants in Australia, and we've crafted the ultimate guide to handling your tax obligations with Uber.
Seven Steps to Managing Tax for Uber Drivers
Get an ABN
Register for GST (rideshare drivers only)
Keep records of your expenses (don't worry about income, you'll be able to download reports for that)
Keep a logbook, essential if you want to claim tax deductions for your car
Put aside some of your earnings to save for your GST and Income Tax bills
Lodge BAS's quarterly to pay GST (rideshare drivers only)
Declare your Uber income on your end of year tax return to pay Income Tax
Let's look at these in a bit more detail.
1) Apply For An ABN, and 2) Register For GST (Rideshare Only)
First things first. All rideshare drivers must register for GST.
This is because the ATO have special GST rules for taxi drivers, whereby the usual $75,000 GST registration threshold doesn't apply. They've determined that Uber drivers, and by extension all rideshare drivers, meet their definition of a taxi driver, being someone who drives passengers from A to B for money. This means that all rideshare drivers in Australia must register for and pay GST from the first dollar they earn, even if they only drive occasionally.
The process of getting registered is fairly straightforward. You'll first need to apply for an ABN, and then register for GST. You can do this yourself on the ATO website, or we can take care of it all for you.
Our Free Uber Tax Info Pack gives you everything you need start driving with confidence that your taxes are under control.

What do you get?

FREE 'Uber Tax Essentials' 5-day email course
FREE Uber Bookkeeping Spreadsheet + Logbook Spreadsheet
FREE ABN & GST Registration (if you need it!)

Don't have your ABN and GST Registration done yet?
Many drivers have asked 'What if I don't register, how will the ATO know?' We now know for sure that the ATO have access to information about who is driving for Uber, unregistered drivers have been receiving ATO letters demanding they register immediately and pay the required tax. No doubt they'll be able to access the same information for other rideshare drivers too. If you're not registered for GST and paying tax, you can expect to hear from them.
One last point, if you already have an ABN, you must use that same ABN for your ridesharing. If you've had an ABN in the past, it must be reactivated. This is because each person only ever gets one ABN which is used for all their business activities throughout their lifetime. The bad news is that if you're currently earning business income from other sources you will have to charge GST and pay GST on ALL of your business income, not just your rideshare income, even if you earn less than $75,000. If you need more information on this, please contact us.
3) Keep Records Of Your Uber Expenses
The best way to maximise your tax deductions and minimise tax is to keep good records. You can use whatever system works best for you, whether it's software, a spreadsheet or a shoebox.
For fuel receipts, try keeping an envelope in your glovebox. You must collect all your fuel receipts, both business and private. Technically, for expenses under $82.50 you don't need tax invoices and your bank statements are acceptable; tax invoices are only required for expenses over $82.50. However we recommend keeping all your receipts anyway to make them easier to add up and make sure you don't miss any deductions.
You'll also need to collect your receipts for insurance, registration, repairs, servicing, cleaning, tolls, mobile phone bills, rider amenities (water, mints etc) and anything else that relates to your driving. At the end of each quarter, (30 Sept, 31 Dec, 31 Mar, 30 June) bundle everything up, and start a new envelope/shoebox/spreadsheet. This will make completing your BAS simple.
Whether or not to keep a spreadsheet is a personal choice, it's not essential. Some drivers prefer to keep ongoing spreadsheet records so they can analyse their profits, others are happy to sit down once per quarter with their bundle of receipts and a calculator. Whichever approach works for you is fine!
For your income, there's no need to keep records. Instead you'll be able to download reports showing your income from your online account. The same goes for the fees you pay them. You'll just download reports each quarter showing your income for your BAS, and another report for your tax return at the end of the financial year.
Note that timing of expenses is important. GST credits are based on the date you pay the expense. This means that if you pay your registration or insurance yearly, you will claim the whole GST credit in the quarter you make the payment, and nothing in the other three quarters. Be sure to file your expenses in the correct quarter.
4) Keep A Logbook For Your Uber Driving
For GST purposes a logbook isn't required. You can make a reasonable estimate of the percentage you use your car for business, based on your rideshare company's online reports and data, car service records and other information. You can then claim this percentage of the GST back on all your vehicle expenses.
End of year tax is a different story. To claim a tax deduction for your car's actual running costs, you must keep an ATO compliant logbook:
It must go for 12 continuous weeks. If you start driving less than 12 weeks before the end of the financial year you can continue the logbook into the next financial year as long as you start before 30 June.
You must record the date and the odometer reading at the start and end of the 12 weeks
For every rideshare session, you must record the date, and your beginning and ending odometer readings.
You can include your travel from home to your first passenger, from your last passenger back home, and the kms in between passengers too. (This is different to the usual employee rules, when you're self-employed the journey to and from home is tax deductible too).  This means you just need to record your odometer once when you leave home and once when you arrive home, no need to record individual trips.
You can buy an ATO compliant logbooks from Officeworks, or from most newsagents. Our favourite is the Zions Pocket Vehicle Logbook (look for the yellow cover). Alternatively, download our free ATO-compliant Uber Logbook Spreadsheet.
If you don't keep a logbook, you cannot claim any of your car expenses on your tax return. Instead you'll be limited to using the cents per kilometre method. This gives you a maximum of 5,000kms x 68 cents per km, equalling a maximum deduction of $3,400. If you only drive occasionally, and you feel this covers your car expenses, then feel free to skip the hassle of a logbook and choose this method instead. But if you drive regularly, this deduction could be much less than your actual expenses, and could leave you with a larger tax bill. A logbook is a pain, but it will ensure you'll get the maximum deduction you're entitled to.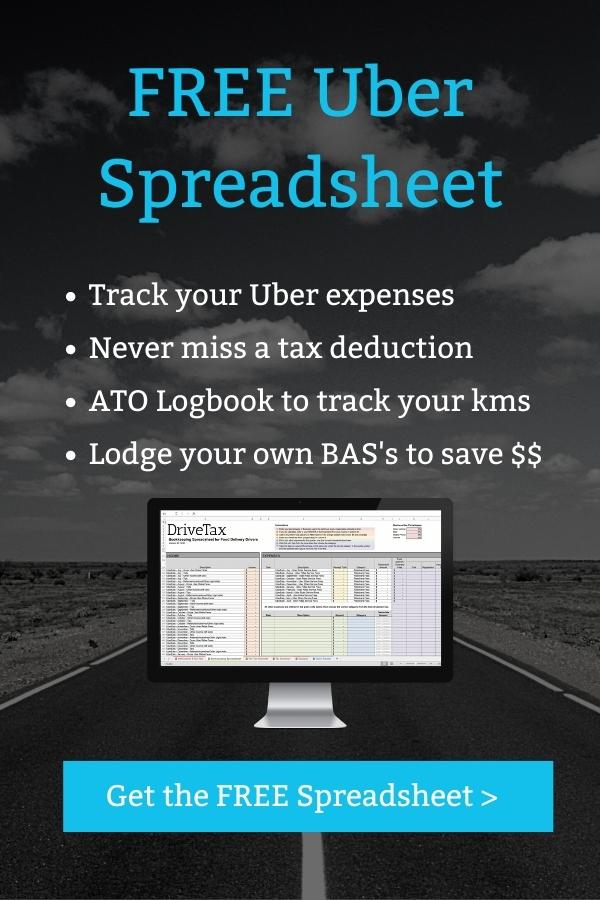 5) Put Aside Part Of Your Income To Save For Your Tax Bills
There are two types of tax you must save for and pay, GST and Income Tax.
Each time you get paid, you'll need to put away a percentage of what you earn, so by the end of the quarter you'll have enough money to pay your GST, and by the end of the year you'll also have enough to pay your income tax bill. We recommend setting up a savings account especially for your rideshare tax bills, preferably one that will earn you some interest along the way.
We'll explain these two types of tax in more detail shortly, but for now, here's a rough guide to how much you should put aside:
GST
Put aside 5-7% of your rideshare income received  (i.e. the amount you receive into your bank account from your rideshare company after they deduct their fees)
+
Income Tax
If your Net Rideshare Profit plus any other taxable income will be less than $20,000 for the financial year, then you probably won't have any tax to pay on your rideshare income received.
If your Net Rideshare Profit plus any other taxable income will be between $20,000 and $40,000, put aside 12%-15% of your rideshare income received.
If your Net Rideshare Profit plus any other taxable income will be between $40,000 and $80,000, put aside 18%-20% of your rideshare income received.
If your Net Rideshare Profit plus any other taxable income will be over $80,000, put aside at least 25% of your rideshare income received.
Note that these are very rough rules of thumb, based on the average figures of drivers we've worked with. They may not cover your whole tax bill, or they may turn out to be too much. Everyone drives different hours, has different cars and car running costs, and has different tax circumstances, and every company charges different fees, so please take these percentages as a guide only.
6) Pay GST Quarterly on your Business Activity Statement (Rideshare Only)
Your Business Activity Statement (BAS), is where you'll report your quarterly rideshare income and expenses to the ATO, and pay GST.
The ATO may send your BAS by post or electronically. Occasionally, if it's your first quarter of driving, they may not send it at all. If you don't receive yours, contact the ATO.
Here are the BAS quarters and due dates:
| Quarter | Self-Lodgment – Paper Form | Self-Lodgment – Electronic | Tax Agent Lodgment |
| --- | --- | --- | --- |
| 1 July – 30 September | 28 October | 11 November | 25 November |
| 1 October – 31 December | 28 February | 14 March | 28 February |
| 1 January – 31 March | 28 April | 12 May | 25 May |
| 1 April – 30 June | 28 July | 11 August | 25 August |
Here's how your GST bill is calculated:
GST on Income = Gross Fares (i.e. fares received from riders before deducting your rideshare company's fees) / 11
GST on Expenses = Expenses X your logbook or business use percentage (where relevant) / 11
GST Payable = GST on Income – GST on Expenses
If you'd like for information on what kinds of expenses you can claim as a rideshare driver, check out our article on Tax Deductions for Rideshare Drivers.
Need help lodging your BAS?

Skip dealing with the ATO. DriveTax can prepare and lodge your quarterly BAS for you.

Express BAS – $99

Enter your income and expenses into our simple online form
At the end of the form we'll ask for your payment details. We can accept credit card and PayPal
We'll process your BAS within two business days
We'll review your figures. If there are any queries or suggested extra deductions Jess will be in touch via email
Once complete we'll lodge your BAS with the ATO and send a copy for your records
Simple, fast and great value

Have your BAS lodged by a Rideshare and Uber Tax Expert
7) Pay Income Tax On Your End Of Year Tax Return
To pay income tax, there's an extra business schedule within your usual end of financial year tax return where you'll declare your rideshare income and expenses.
The income side of things is simple, as your rideshare company should send you an annual summary of your income and fees paid, or make one available to download.
To claim expenses, you'll need to provide your accountant with your car running costs and your logbook, plus a summary of other expenses you incurred.
The amount of tax you'll pay is calculated as follows:
Income = Gross Fares (i.e. fares received from passengers before deducting rideshare fees) excluding GST (i.e. Gross Fares divided by 1.1)
Expenses = All expenses excluding GST (where applicable), adjusted for your business use percentage (where relevant)
Taxable Profit = Income – Expenses
Tax Payable = Taxable Profit x your marginal tax rate
This tax payable will then be added in with your tax refund/tax payable from other sources (employment, investments etc) to work out your final tax position.
We can help prepare and lodge your rideshare tax return. As specialists in tax for Uber and rideshare Drivers, we know what you're entitled to claim to maximise your deductions. But that's not all we do. As a CPA firm and Registered Tax Agents, we offer the full spectrum of tax and accounting services. If you have a rental property, capital gains or any other tax complexities, we have the expertise and experience to help with those too. You can read more about our services, view pricing, and browse our appointment booking calendar for a timeslot that suits you by visiting our website.
Tax Returns for Uber Drivers and Rideshare Drivers

All DriveTax returns are prepared by CPA accountant Jess Murray, rideshare and Uber tax expert

Express Tax – from $180

Our simple online form collects your driving income and expenses
We'll also gather your employment income and deductions, investments, rental properties and any other income
We'll process your tax within ten business days July-Oct, or five business days the rest of the year
If there are any queries or suggested extra deductions Jess will be in touch via email
Once complete we'll lodge your return with the ATO and send a copy for your records
Simple, fast and great value.

All returns include Uber/rideshare business schedule, employment income and expenses, and simple investment income. Rental properties $88. For capital gains, other business income or other complications contact us for a quote.

Visit our Tax Services page to learn more.
So that's it. Seven steps to completely manage your tax affairs as a rideshare driver.
Bonus…..!

8) The DriveTax FREE Uber Tax Info Pack
If you haven't already, download your free Uber Tax Info Pack now. It includes these essential resources for any new Uber Driver.
Free 5-day email course 'Uber Tax Essentials', which explains in detail everything you need to know right away as a new driver
Free Uber bookkeeping spreadsheet, custom build for rideshare and food delivery drivers
Free ATO Registration Service if you don't already have your ABN and/or GST registration set up.
You'll learn everything you need to know from Day 1 to manage your taxes correctly.
Quick Hit List for New Drivers
As a final handy reference, if you've just started driving or about to start, here's your immediate to-do list:
Get an ABN and Register for GST with DriveTax with our free ATO Registration Service
Download your free Uber Tax Info Pack to learn the essentials of how to manage your taxes PLUS a free Uber Bookkeeping Spreadsheet
Find a large envelope to keep in your glovebox for fuel receipts
Find another large envelope for receipts at home (insurance bills, toll invoices etc)
Buy a logbook from Officeworks
Open a savings account with your bank to help you save for your tax bills
Does your car insurance completely cover your Uber driving? Get specialist advice. One example is InsureMyUber by Shielded Insurance.
Follow us on Facebook to stay up to date with tax news, tips and due date reminders for rideshare drivers.
All the best with your driving!
Thoughts? Questions? Leave a comment below and I'll respond shortly!    – Jess
The information in this article is general in nature and does not take into account your personal circumstances. If you'd like to know how this article applies to you, please contact us to arrange a consultation, or talk to your accountant.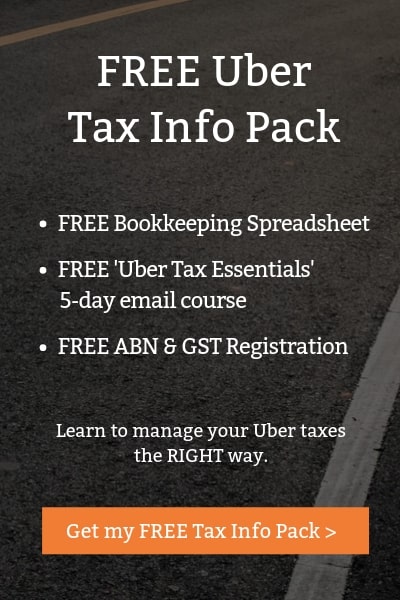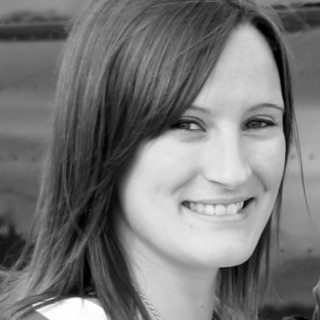 About the Author – Jess Murray CPA – Uber Accountant
Jess Murray is a CPA Accountant and registered tax agent. She's been working in personal and small business tax for 13 years, and has been specialising in tax for Australian Uber Drivers for the last 5 years as the Director of DriveTax. She also teaches an online course called Understanding Uber Taxes.
Jess is on a mission to make taxes straightforward and manageable for Uber drivers across Australia.
Other Posts You Might Like….