FREE ABN and GST Registration
included in your free DriveTax Startup Pack for Rideshare and Uber Drivers
DriveTax are Australia's leading
Rideshare and Uber Tax Experts
What's included in my free Startup Pack?
You'll Receive…
ABN Application

GST Registration

eBook – Seven Steps to Sorting your Tax Obligations

Bookkeeping Spreadsheet for Rideshare Drivers
You'll Learn How To…
keep records of your income and expenses

keep a logbook to maximise your car deductions

put aside income to save for your tax bills

maximise your deductions and minimise tax
At DriveTax we specialise in tax for Uber and rideshare drivers. The GST changes for the sharing economy announced by the ATO have been confusing, and there's not alot of information and support available. So we're on a mission to provide no-fuss compliance and expert support to drivers across Australia.
We're a CPA Practice and a Registered Tax Agent, led by Director Jess Murray CPA. Jess has extensive experience in small business tax, and is also a regular Uber rider.
If you want to drive but aren't sure where to start, skip dealing with the ATO and let us handle the process for you.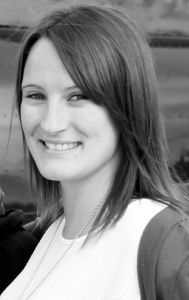 Jess Murray CPA
Registered Tax Agent & Uber specialist
Still Unsure?
If you've never run a business before, ABN's and GST can be confusing. If you'd like to learn more, we've written a complete guide to getting started as a rideshare driver. It's called Seven Steps to Sorting your Uber & Rideshare Tax Obligations. We explain how get registered, keep a logbook, keep records and minimise tax in seven simple steps. Everything rideshare and Uber drivers need to know to get ATO compliant and hit the road with confidence.
You can read it right now on our blog. 
Already Registered?
You can still grab our FREE eBook and Uber Bookkeeping Spreadsheet.
Frequently Asked Questions
Register for GST for free with DriveTax