Your Tax Return lodged by a Rideshare Tax Specialist
How to prepare for your Tax Return with DriveTax, including….
What documents you'll need
How to summarise your expenses
What receipts and records you must have
Logbook requirements
How to get started
Express Tax – 
How It Works
Express Tax
* Our Most Popular Option *
Easy Online Questionnaire
Processed by CPA Accountant Jess
Includes Employment & Other Basics
Simple, Fast and Great Value
Tax Consultation
Phone/Skype Appointment
Time for Advice & Questions
Chat with CPA Accountant Jess
Includes Employment & Other Basics
Tax Return Completed On The Spot
Extras
Rental Properties
Capital Gains
Additional Businesses
Other Investments
Charged based on time
Lodged all your BAS's through DriveTax this year?
Receive a

10% discount

on your tax return!
Frequently Asked Questions
Need More Information?
Our Get Ready Guide explains exactly how to prepare for your return, what documents and figures you'll need, and how to get started.
At DriveTax we specialise in tax for Uber drivers and all rideshare drivers. Many drivers are tackling their first tax return as a self-employed business owner, and there's very little tax information and support available. So we're on a mission to provide no-fuss compliance and expert support to drivers across Australia.
We're a CPA Practice and a Registered Tax Agent, led by Director Jess Murray CPA. Jess has extensive experience in small business tax, and is Australia's leading expert in tax for Uber and rideshare drivers, with hundreds of clients across Australia.
By lodging with DriveTax you'll have peace of mind your deductions have been maximised, because we know exactly what you can claim.  Simple and stress-free.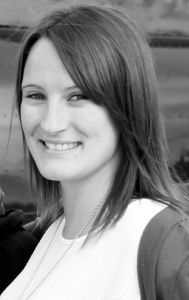 Jess Murray CPA
Registered Tax Agent & Uber specialist