Do Uber Drivers Have To Register For GST?
Although this was unclear a few years ago, there is now no doubt that all Uber drivers must pay GST.  Under the GST law, if you carry on an enterprise and you provide taxi travel services in that enterprise you are required to be registered for GST regardless of your turnover. This means that, instead of only having to register when your turnover reaches $75,000, you must register from the first dollar you earn. Since it's been confirmed that Uber fits the definition of a taxi service (keep reading for more on this), Uber and all rideshare drivers must now register for GST from the day they start driving. They must lodge quarterly BAS's, and pay GST of 1/11th of their gross fares less expenses to the ATO, in addition to paying income tax on the net amount.
For many drivers, this is completely new territory, and perhaps more than they bargained for when they signed up to drive. If you've never calculated GST or lodged a BAS before, we can help get you registered and meet your BAS lodgment obligations. Head to our blog post on the Seven Steps for Sorting your Rideshare Tax Obligations for our ultimate guide to managing your tax.
For those who are interested in further detail on the legal arguments for why you must register, read on.
Update: May 2018

Over the last few months the ATO have finally put together some reasonably comprehensive information for Uber Drivers on their website. They explain the requirements for having and ABN, registering for GST and keeping records and logbooks. You'll find all that information on our website too (our blog post on the Seven Steps to Sorting your Uber Tax Obligations is a great place to start), but if you'd like confirmation directly from the ATO about GST or anything else you can find it on their Ridesourcing and Tax page.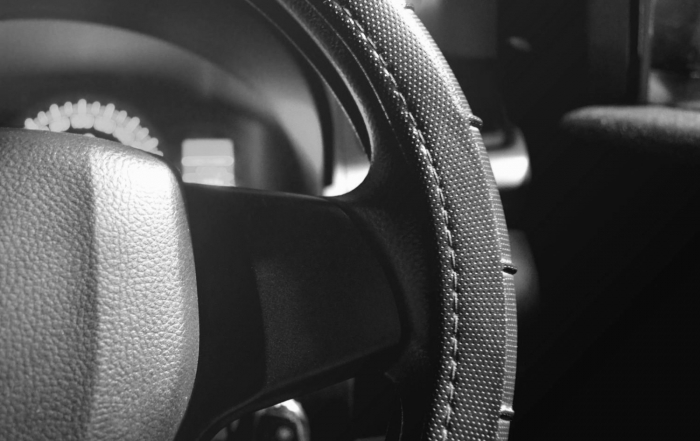 The Court Battle –  Is Uber Considered a Taxi Service?
The ATO announced on the 20th of May 2015 that Uber drivers must register for GST. They determined that under GST law, Uber, and by extension all rideshare services, meet the definition of a taxi service. This is significant because taxis have different GST rules to any other small business.
The ATO state that "the word taxi takes on its broad ordinary meaning of a car made available for public hire that is used to transport passengers for fares."
How the definition of 'public hire' applies to Uber services is a topic of hot debate. Kathrin Bain of the School of Taxation and Business Law at UNSW Australia explains it perfectly.
"Uber has highlighted the fact that drivers cannot accept street hails, cannot wait at taxi ranks and do not use taxi meters. But the vehicles used by Uber drivers are available for public hire – members of the public use the Uber app on a smartphone to book the service. So while the method of booking the service may be different to a conventional taxi service, the service being provided is the same as that provided by a conventional taxi driver."
CPA Australia's head of policy Paul Drum agrees. "If it looks like, smells like and quacks like a taxi service, then it probably is".
However in an interview with Fairfax Media, Uber's general manager in Australia David Rohrsheim said the company had written to their 9,000 drivers telling them that it was going to challenge the ATO decision. "We disagree with the ATO's interpretation … and we will be challenging this. So stay tuned".
Uber's appeal didn't happen until February 2017. During the appeal, the ATO's legal team read out definitions of a taxi service out of SIX different dictionaries to prove that a taxi service is any service that drives passengers from A to B for money.  The court concluded that while a yellow car with 'TAXI' on the side and a light on top is certainly a common form of taxi, it's not the only possible kind that fits the definition. They found that Uber, and by extension all rideshare services, meet the definition too.
This decision means that is it now completely beyond doubt that in the eyes of the ATO and the law Uber and rideshare drivers must register for GST, and the ATO have made it clear they'll be enforcing this.
But Isn't Uber A Foreign Company? Shouldn't They be Exempt from GST?
Update: December 2017

Uber have switched to an Australian company effective from the 1st of December 2017. This means that they must now charge GST on the Uber Fees they charge you. However you can claim the GST back from the ATO on your quarterly BAS, so there's no extra cost out of your pocket. 
This is true (edit: not anymore!), but it's irrelevant anyway, because Uber are not the one supplying the service to riders. The transaction is directly between you and your rider. This means you, an Australian driver, are the supplier so GST is applicable. Uber have deliberately structured themselves as just a third party who arrange bookings and do the paperwork for you.
If Uber Is Supposedly Illegal, Then How Can The ATO Tax Me?
In an side note within the ATO's statement, they said "The ATO expresses no view about whether ride-sourcing vehicles are taxis within the State and Territory specific definitions. More generally, the ATO expresses no view on the legality of ride-sourcing arrangements. The sole purpose of this document is to clarify how the tax laws administered by the ATO apply to ride-sourcing."
The legality of ride-sharing services is of course still being debated, some states have endorsed it, in others it's still illegal (edit: Uber is now generally accepted as being legal in all states). But the income of drivers will be taxable regardless. Tax legislation makes no distinction between income from legal and illegal activities. In past cases, even activities such as drug dealing and prostitution have been found to be taxable. So even where Uber is illegal, tax will still apply.
What If I Don't Register?
ATO Deputy Commissioner James O'Halloran has said "If those providing ridesharing have not obtained an ABN and not registered for GST, then we will undertake compliance activities – that means reviews and audits – and assessments may be raised."
The ATO has extensive power to collect information to help them identify taxpayers who should be registered for GST. Uber will of course try to protect the privacy of their drivers, but they can be forced to provide details, or the ATO may be able to access other information sources.
The penalty for failure to register for GST is currently $3,400. The penalty for failure to lodge a BAS begins at $170 per BAS if lodged within 28 days, and can stretch up to $850 per BAS after 113 days.
With penalties as tough as these, and the resources of the ATO, it's safe to say that avoiding GST registration carries quite a high risk.
Update – February 2018

The ATO continue to send letters to all Uber drivers who haven't registered for GST, and in these letters they advise to the cent the amount that driver has earned. This tells us that Uber are still being made to advise the ATO of the income earned by every driver. You should assume that if you're driving for Uber the ATO knows about it, and it will be a matter of time before they contact you to register for GST and pay back-taxes.
What Next?
If you're new to driving for Uber, or you've been driving for a while but haven't registered yet, head straight to our article on the Seven Steps to Sorting your Uber Tax Obligations.  It's our ultimate guide to managing your tax with Uber.  Here's a quick summary of the main points:
Apply for an ABN and GST. Your ABN should be backdated to when you first began driving for Uber, because if you meet the requirements to be considered an enterprise (above), then you're required to have an ABN regardless of the GST situation. For GST, it currently seems that as long as drivers registered by 1 August the ATO won't take any further action on GST prior to this date. However you may find it easier to register from the start of the financial year at 1 July instead to make your BAS and end of year tax more straightforward.  DriveTax can apply for your ABN and GST Registration for FREE, and it only takes a few minutes. Click through to learn more about out FREE Uber Startup Pack.
Follow any instructions given by Uber with regard to advising them of your GST registration. They will need to adjust their records, so that if one of your riders requests a tax invoice it will contain the correct details.
Establish a logbook so that you can maximise your deductions against your Uber income. Our post on Tax Deductions for Uber Drivers gives more detail on what's required.
Establish a record-keeping system to record and categorise your expenses. You may like to use a spreadsheet, or bookkeeping software such as Xero. At the very least, you should use an expanding file or other filing system to collect receipts and then add these up at the end of each quarter.
Establish a system to put aside a portion of your Uber income to cover GST and Income Tax. We've provided some tips and strategies in our article on Paying Tax with Uber.
You need to lodge a BAS every quarter that you are registered for GST, even if you didn't drive. You can find information about our BAS Services on our BAS page. If you have four or more BAS's to catch up on please message us directly via our contact page.
At the end of the financial year you'll declare your Uber income and expenses in a business schedule within your regular tax return. Our Tax Returns page has more information.
Free ABN + GST Registration 
Ready to start driving?  Get GST Registered for FREE
+ our FREE eBooks and Uber Bookkeeping Spreadsheet
BAS Services for Uber Drivers
Choose from a BAS Consultation or our Express BAS service 
The information in this article is general in nature and does not take into account your personal circumstances. If you'd like to know how this article applies to you, please contact us to arrange a consultation, or talk to your accountant.